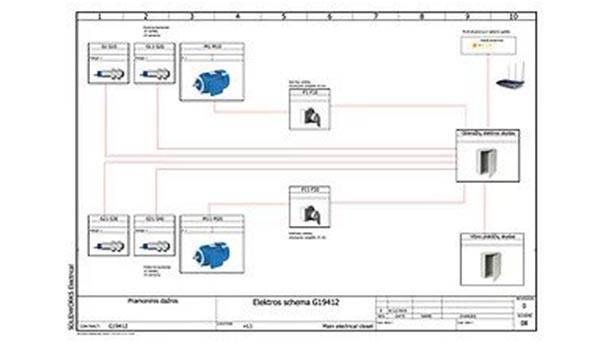 Assembly of automation panels
Automation services provided:
Design of control cabinets;
Installation of automation panels according to the customer's technical requirements;
Optional installation of programmable logic controllers and operator panels;
Installation of automated or forced ventilation, cabinet cooling, conditioning systems.
Services provided:
Collection of data from different sources;

Emergency notifications archiving and display;

Data storage solutions;

Production process data display and parameter monitoring solutions; 

Remote object management and control;

Calculation of key performance indicators (KPI).
Industrial automation programming
Programming of logic controllers (PLC), frequency converters, HMI control panels, servo drives.
Services provided:
Coding;

Extraction; 

Ajustments.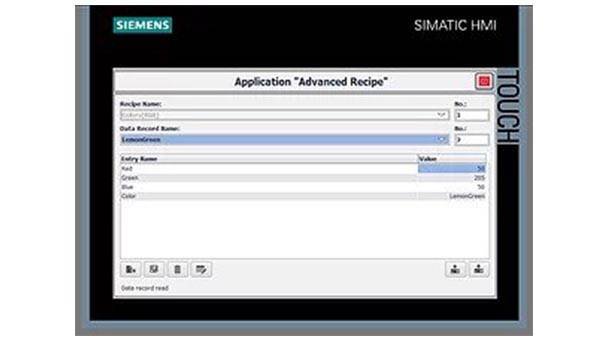 Dosing and mixing system controls are automated by combining different production processes such as:
Loading: recipe selection, configuration, verification and control.
Control of parameters: analysis of sequences, status and changes;
Change of parameters: parameter adjustment, parameter limit change, history tracking
Confirmation;
Characteristicsof recipe.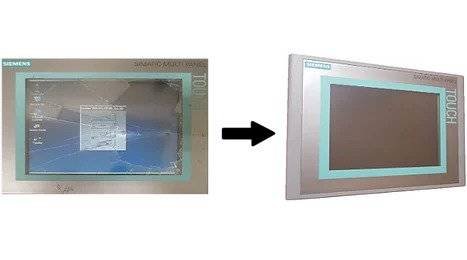 Due to the high intensity of work in production the operators' control panels wear out or break down.
Common faults: broken touch screen, blurred or broken LCD screen, streaks on the LCD screen, worn keyboard, does not load the program, reloads, does not start, crashes, throws an error.
Frequency converters and soft starters repairs
Frequently Asked Question: Is it worth repairing frequency converters and soft starters?
As our practice shows, it pays out to repair equipment from 5.5kW.
Common faults: program does not start, throws an error and does not start.
Programmable logic controllers repairs
Is it a familiar situation – you connect your machine, but the red flashing light in the controller reports a fault? Can't start the installation because of this?
Through our many years of experience, we have had to repair both discontinued components as well as expensive and important equipment.
We think that we are able to help you and your company in any possible case.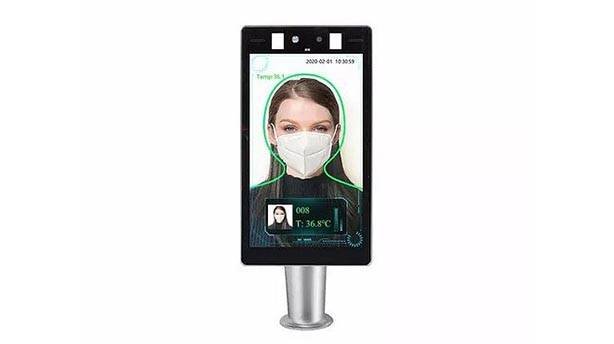 Contactless thermal
cameras
According to the automatic face recognition, body temperature, wearing a mask – perform prevention and regulate the entrance of your employees to the facilities.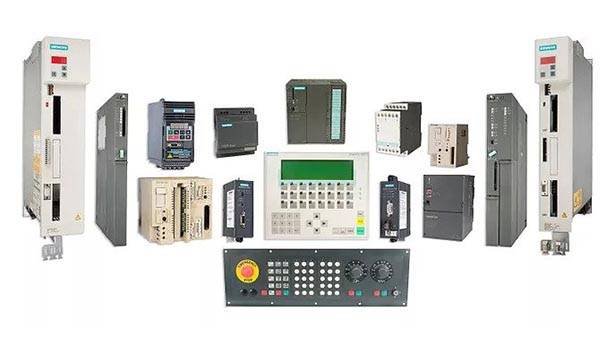 Supply of discontinued equipment
Current equipment failed, but time is ticking? In many cases manufacturers ckaim that the existing industrial automation parts are no longer in production and needs to be replaced with an upgraded one. Does it take time, as well as additional configurations?
We can offer a quick solution – we supply parts for automation that is no longer in production.
Industrial automation components
We supply frequency converters, soft starters, HMI control panels, sensors, PLCs and other control components from various manufacturers.